DESIGN YOUR OWN BASS GUITAR IN ONE DAY
DESIGN YOUR OWN BASS GUITAR EFFORTLESSLY WITH JERZY DROZD BASS GUITAR PARTS' LIBRARY , B-CALC UNIQUE SOFTAWRE AND STEP-BY-STEP VIDEO TUTORIALS
Make your own building plans
No special skills required
No previous experience needed
No extra costs
Easy step-by-step system
Video tutorials
Designing your own bass guitar can be fascinating, you can develop your creativity and your talent. However, there are few repetitive tasks which can turn your creativeness in a tedious work.


There are parts of the instruments such as tuners, bridges and pickups that you draw each time you start a new creative work.
Use the Bass Guitar Designer´s Tool Kit and avoid drawing these parts again and again.Speed up your design process and make your creative process far more enjoyable and productive.
Bass Guitar Designer´s Tool Kit is a library of bass guitar parts you will repetitively need for your bass design workflow.It does not matter if you work with CAD software or with a table, paper and pencil: Bass Guitar Designer´s Tool Kit has all these bass guitar parts in three different formats.
You would love to design your own bass guitar, but:
You have absolute no experience

You have no idea of where to start

You do not have special software

You do not have the budget to buy that software

You do not have much time to spend on this project
Bass Guitar Designer´s Toolkit™ is the response for all your needs. Master luthier Jerzy Drozd has developed it for you to solve all these obstacles and achieve success in your design and building.
With Bass Guitar Designer´s Toolkit™ you will solve all your obstacles right away and you will be able to start designing your bass guitar right now.
You will start designing your bass guitar today with absolutely no experience

You will be guided step-by-step by master luthier Jerzy Drozd

You will get hi-tech CAD softawre valued in USD 995 for free

You will receive the additional software B-Calc™ to design nuts for any strings gauge and spacing

You will get an extensive library of bass guitar parts

You will receive fast step-by-steo guides

You will receive video tutorials
"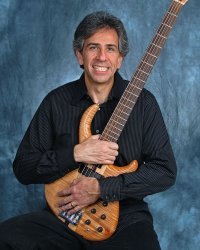 BGDT is very well laid out and organized. It's also replete with resources for additional information, including Drozd's own website, an FAQ section, e-mail support, an "Extra Stuff" link and client support forums. The appendix includes still more information on books, videos and DVDs.
Still not sure if BGDT is for you? Jerzy is! In fact, he's so confident you'll like his product he offers a money-back guarantee. So take a chance, if you're so inclined. It looks like you have nothing to lose.
READ FULL REVIEW HERE - http://www.forbassplayersonly.com/Reviews/BGDT.html
Jon Liebman,
West Bloomfield Township, MI, UNITED STATES
http://www.JonLiebman.com
http://www.forbassplayersonly.com/
http://www.facebook.com/#!/profile.php?id=680017887
"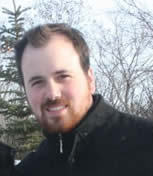 Hey Jerzy,
I am really excited about all of the files. They work really great and in just a few minutes I could take a body and add all my hardware and pickup route outs and process it very easily

Thanks!
Garrett Kopp,
Watrous, CANADA
http://www.facebook.com/#!/profile.php?id=689930659
"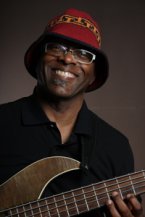 If I had Jerzy Drozd's Bass Guitar Designer's Toolkit when I attended guitar crafts school, the bass I designed, built for my final class project would have been a high-end instrument.Jerzy guides you through every aspect of designing a quality bass, BGDT is thorough,concise, easy to comprehend material a definitive A-Z on bass guitar design.Thanks Jerzy!
Ralph Brown, Jr.,
Los Angeles, California, UNITED STATES
http://www.myspace.com/jazzeears
http://www.facebook.com/#!/profile.php?id=1519524122
"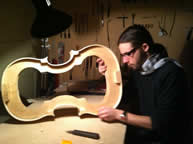 Thanks a lot.
I already started to build plan on Rhino following your tutorial and its amazing. It's a big more for me added to my stringed-instrument maker's training of the quartet.

Have a nice day.
Henri Deroche
Bass and quatuor maker
Mirecourt, FRANCE
http://www.facebook.com/henri.deroche

" Hi Jerzy, thank you so much for the great course and resources. I've already planned out 3 very different basses and I can\'t wait to start building. With these resources
and the training video its so simple to plan out and line up the separate templates and produce high quality build plans.
Thanks Again, I'd recommend this toolkit to anyone looking to design their own instrument.....

Chris
Sheffield, UK

" I'm a bass luthier located in Brisbane, Australia. So far I'm very happy with the toolkit, I already happened to work with Rhino3D and own a small homemade CNC that I use mainly for building my templates.

Jerzy, your videos have shown me quite a few tips with working with Rhino which will help me produce my designs/templates a lot faster. I especially like the whole system the way you design the instruments. I've started modelling some of the parts missing in the toolkit that I use the most, i.e. my headstock designs and a few other parts. This is going to be a major help, thanks very much for the toolkit!....

Phil Mailloux
Brisbane, Australia
www.MaillouxBasses.com
"
BGDT™ is a great resource for bass designers and builders at any level. With some CAD knowledge, but Without any previous experience in instrument design, I could assemble my first plan in less than an hour. Experienced builders will benefit from BGDT parts library, which is a real time-saver. Overall, I would highly reccomend BGDT to any bass luthier, designer or enthusiast.
...
Francisco Queiroz

" For someone like me, without any experience whatsoever in building basses, BGDT is an efficient, ingenious and even entertaining tool. It help my imagination fly in search of my perfect bass guitar. Even if I do not find it, the journey itself is just great!


Andres
Santiago, CHILE
Is the Bass Guitar Designer´s Toolkit™ for you?



Anybody who is listed below will find BGDT™ just perfect.
Bass Players looking for a unique bass guitar
You are tired of bass guitars looking the same; you want a unique bass design. Yes, BGDT™ is for you. You can make your own design and then ask your local luthier to build it for you. It is that simple.

Amateurs and Pro Luthiers
The amazing side of
BGDT™
is that it can be used not only by newbies but by pro-luthiers searching to simplify the design process, making the creative workflow a piece of cake.
This is especially important when you have to develop a new design in a very short amount of time. Here is where
BGDT™
shines. This feature makes
BGDT™
an ideal creative bass design productivity machine.
It is s there when BGDT™ becomes one of the best investments you can make, bringing high ROI in just a very short amount of time.
Fast 15min Mock ups
60 min designs finished in at least 80%
One day finished design projects
One day bass plans development

All this is possible with the Bass Guitar Designer´s Toolkit™ System



Hobbysts
Why don´t you try something a bit different? Are you a father making wooden toys for your children? Why not try to make a small-scaled bass guitar for your kid?





So, what´s inside of BGDT™ ?






The Bass guitar building parts library is the core base of BGDT™ system. Master luthier Jerzy Drozd has pre-designed all parts already for you, so you do not need to spend your precious time designing parts like bodies, headstocks, scales, pickups.
All is already done. You only need to just concentrate on the funny and creative part of bass guitar design.

Design with CAD software or classic drawing table
It does not matter if you love or hate computers. With BGDT™ you can work using CAD software or classic drawing table as well.


All content is delivered in 3 different formats, so you can choose the one that best suits your particular needs.
3 different formats
Bass Guitar Designer´s Toolkit™ is very flexible and allows you to work with


.3dm format:
this is the standard format for Rhinoceros CAD software. Rhino is a defacto standard 3D software for product design used by thousands of creative people all over the world.
.dxf format:
if you work with any CAD software except of Rhinoceros, then you should use this format.

.pdf format:
this format is for all of you who prefer designing your instrument on paper. Just print it on standard or onion paper and use it on your design directly. Please note that that you will be unable to open it with CAD software.
Bass Scales
You do not need to calculate the scale for your bass guitar manually.
You do not even need to use a scale calculator. With BGDT™, they are unnecessary.
You will get all common scales (30", 32", 33" 34", 35" and 36" scale) already calculated.
You can create any intermediate-scales if you want as well.
Would you like to design a bass guitar with a 33,5" or 34,25" scale? Well, that is easy. With BGDT™, you will learn how to do it.
48 Nut Shapes
BGDT™ comes with a bunch of pre-designed nuts, so you do not need to make these nut calculations if you do not want to.
You will find nuts for a variety of widths.
Additionally, there are included front nut shapes that you can use for making your nuts when you start building your bass guitar.
100 Body Shapes
We know you are looking for some cool-looking shapes for your bass guitar project.
For this reason, BGDT™ includes a variety of body styles for standard 24-fret layouts and versions for 28 and 36 fret necks. Some bodies are also available in a 22-fret version.
All body shapes inside of the DXF and 3DM folders are 100% editable, so you can stylise them to achieve unique and outstanding bass guitar designs.
You can also edit these shapes, so other fret versions different from 24, 28 and 36 are also possible.
52 Headstock Shapes
Inside the BGDT™, you will find many headstocks with different shapes and tuner layouts like 2L+2R, 4L, 3L+2R, 2R+3L, etc..
In this case, master luthier Jerzy Drozd also wants to make your life as easy as possible, so he has placed tuners already on each 4, 5, 6 and 7 string headstock version!
All headstock inside the DXF and 3DM folders are 100% editable, so you can adjust them to match your particular needs the same way as with body shapes.
Electronic cavities are designed already for each body shape.
36 Bridge Shapes
Inside the Bass Bridges folder you will find many different bridge styles from different manufacturers.
Master luthier Jerzy Drozd has included many bridges available actually on the market, so it doesn´t matter if you live in the United States or Europe, these bridges are widely available, you will find the one which you like the most.
All standard spacings are included.
26 Pickup Shapes
Major manufacturers are included. You will find classic shapes, such as jazz bass or precision bass, and many modern shapes with single-coil double coil designs. There are plenty to choose from.











6 Models of Tuners
Even though master luthier Jerzy Drozd has placed tuners already on each headstock shape, you are free to choose different ones.
Classic Big Ear style and modern style tuners are included.
Hipshot Xtender style is also included for those of you who plan to use this kind of tuner on your bass guitar building project.

11 Layouts for Electronic Cavities
Use these cavity drawings when you design your own body shapes.

As other components of Bass Guitar Designer´s Tool™ Library, these cavities are 100% editable, so you can adapt them easily into your bass design projects.



Bass Guitar Designer´s ToolKit™ also includes the very useful and easy-to-use B-Calc™ software, which will speed up your next bass guitar design project.
If you have ever had to design a new nut, I´m sure you know already what I am talking about.

B-Calc™ help you calculate spacing between strings, depending on the number of strings, string gauges and overall nut width.



Calculate nut spacings on instruments with up to 7 strings
This awesome software calculates nuts from 4 up to 7 strings. To make things even easier for you, reference tables with standard tunings are shown in each screen.


100% Flexible
All parameters are adjustable:
nut total width
number of strings
distance from the bottom nut edge to first string
distance from the upper nut edge to the last string
gauge of each string
Choose the string gauge for each string independently
You are not limited to the standard string gauges.
Let's say that you want to use medium gauge strings, but since you prefer a lighter bottom, you would like to change just one or a few string gauges outside of the norm.
It is easy: simply type your desired string gauge inside the string gauge box.
Everything will update accordingly to your chosen dimensions.
Work with Imperial (inches) or Metric (millimeters) units systems

It does not matter if you work with millimeters or inches. B-Calc™ is compatible with both systems. Switch from metric to imperial Tab in a moment.

If you are Professional bass builder and you have clients overseas, you can calculate these dimensions and report them to your client in just in few seconds.



Mac OsX and Windows versions are included!


B-Calc™ comes in both native Apple OsX and Microsoft Windows versions. You can use both without any limit on as many computers as you want.






Is B-Calc™ for bass guitar only?
No, no, no. You can use B-Calc™ for any nut calculations. This software was originally designed for bass guitar, however you can calculate following musical instruments nuts as well:
Electric Guitar
Acoustic Guitar
Classic Guitar
Dobro
Banjo
Ukulele
Violin
Viola
Cello
Double bass
Baby bass
and any stringed instrument with up to 7 single strings
Bass Design Video Tutorials included with Bass Guitar Designer´s Toolkit™ are core teachings of the entire system and will guide you step by step in the whole design process.
If you follow the explanations, you will be able to design your instruments in no time.
All processes of your bass guitar design should take about 60 minutes or less once you master these steps.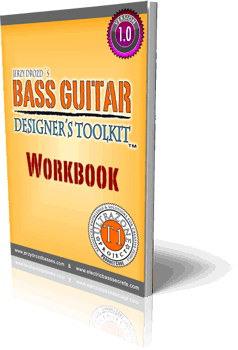 The Bass Guitar Designer´s Toolkit™ includes a Workbook too.
It does not matter which learning process you prefer, reading or watching. You will be able to learn all the steps to make your bass guitar designs.
This workbook contains all steps described in the video tutorials, some additional information and access to resources.
Once you have mastered the basics of the BGDT™ SYSTEM through the videos, this workbook should keep your memory fresh day by day each time you start a new bass guitar project.
Now, CAD software is what you need to be able to make your bass guitar designs. Unless you prefer working on a classic drawing table, you will need really good Pro CAD software to work fast and efficiently.
There is a lot of absolutely extraordinary software perfect for designing instruments. However, there is one problem: their price.
Most of them cost thousands of dollars.
Inside the Bass Guitar Designer´s Toolkit™, you will find instructions to get a free Top Class CAD software.
Important Note for Mac Users:

This CAD software runs on a PC (XP, Vista etc...). You can use it on your Mac but you will need to use Bootcamp - which you already have in your Mac OsX - or any additional virtualization package like MVware Fusion or Parallels.
Additionally, you will need to install Windows on it.
Until then use Bootcamp or MVware Fusion or Parallels and start enjoying BGDT™ and bass guitar design today.
    




After clearance of your payment you will get access to downloadable files on the product page.
 

*We inform you that digital content that is not provided on a material medium, as is the case of JERZY DROZD's educational products ("Bass Guitar Designer's Toolkit" and "La Alquimia del Sonido"), are excluded by law from the right of withdrawal.