Change your old instrument for a new JERZY DROZD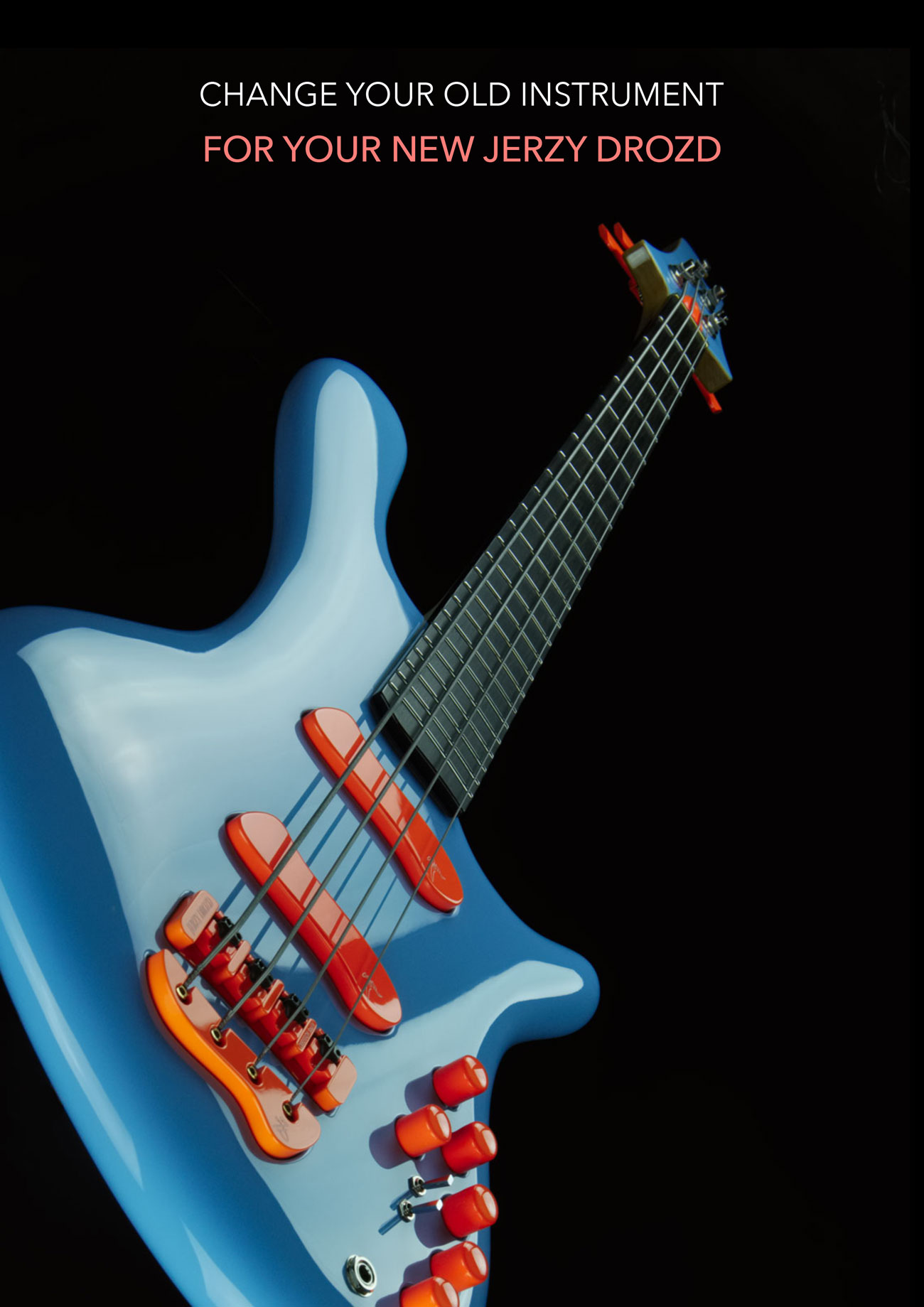 ---
Trade in your instrument for credit toward your new JERZY DROZD

---
Just write us, answer a few questions about your old instrument and the new JERZY DROZD you want to acquire and we will offer a trade-in estimate. It is that simple.
Do you still have questions? Here are the answers:


Do I have to send my old instrument immediately?
No. There is no need to send your old instrument until it is time to deliver your new JERZY DROZD creation.

If you order a bespoke JERZY DROZD, you will not have to send your old instrument until your new JERZY DROZD is completed and ready for delivery

.
If you acquire a JERZY DROZD Exceptional Creation using, for example, our Personal Payment Plan to strectch your purchase over the number of no-interest payments that you decide,

you will not have to send your old instrument until

you have paid the full price of the Exceptional Creation, in which time it will be delivered to you.

In this way you will have your work tool until your new musical partner arrives.


How do I send my instrument?
We take care of everything. You will only have to pack the instrument following some simple instructions and we will do the rest.




What instruments are elegible for trade-in?
You can trade in JERZY DROZD and third-party instruments. All JERZY DROZD creations and many third-party instruments are eligible.


You will find more information about our recycling program here:



You are receiving this message because you have subscribed to the JERZY DROZD newsletter.
You can .
Online version

© JERZY DROZD 1985-2018
AN ARISTOCRACY OF ARTISTIC INSTRUMENT